Stephenson House – 2018/19 Term 6 update
What a year!
So much that has happened and it has been a privilege to lead this special group of students. I have been so impressed with involvement from all in house activities. Term 6 has yet again been a busy one with sports week, activities week, work experience for year 10 students and the end of year celebration assembly. 
Sports Week proved yet again to be a huge success and it was great to see students involved in so many activities put on by the sports department. Taster sessions, house softball and rounders and finally the sports day. Stephenson had a lead going into the track events in the afternoon but a strong showing from other houses meant we finished in 3rd for the overall sports day. A great effort from all the students in the house and everyone of them gave 100%.
It was great to be together as a house celebrating and supporting the team on sports day and a real highlight was the parade of the houses around the track. A big thank-you to the students for designing the house flags that were on show during the day.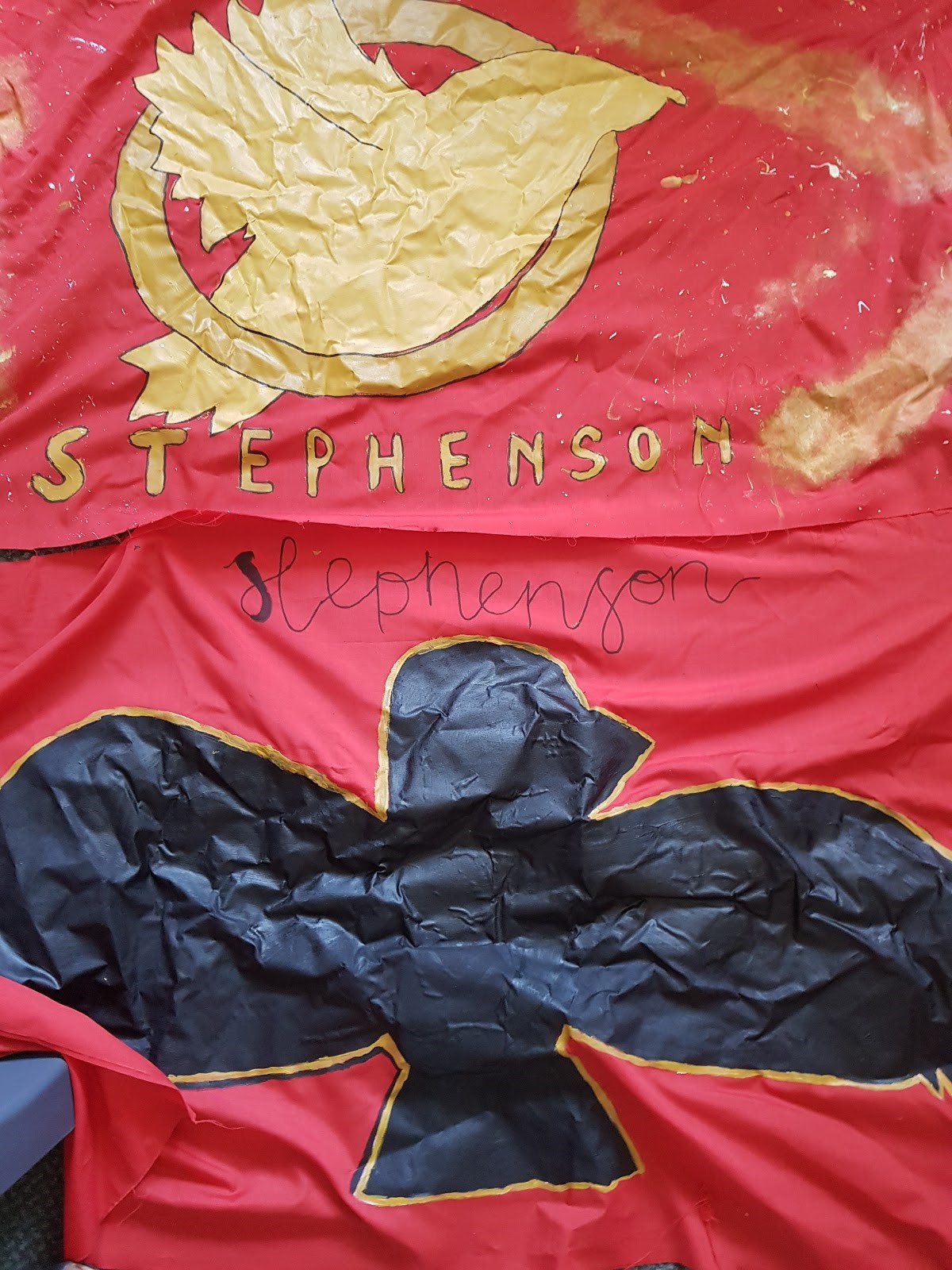 Activities week was also a great spectacle and it was nice to see students involving themselves in enrichment week with a plethora of activities put on for our young people. Another highlight was the first house day for students. Designing rockets, watching an amazing play, quizzes and finally some house relays. The launching of the rockets was fun and to see the effort students made in creating them was fantastic. Only a few launched but Stephenson House did really well with some students seeing them launch into the air.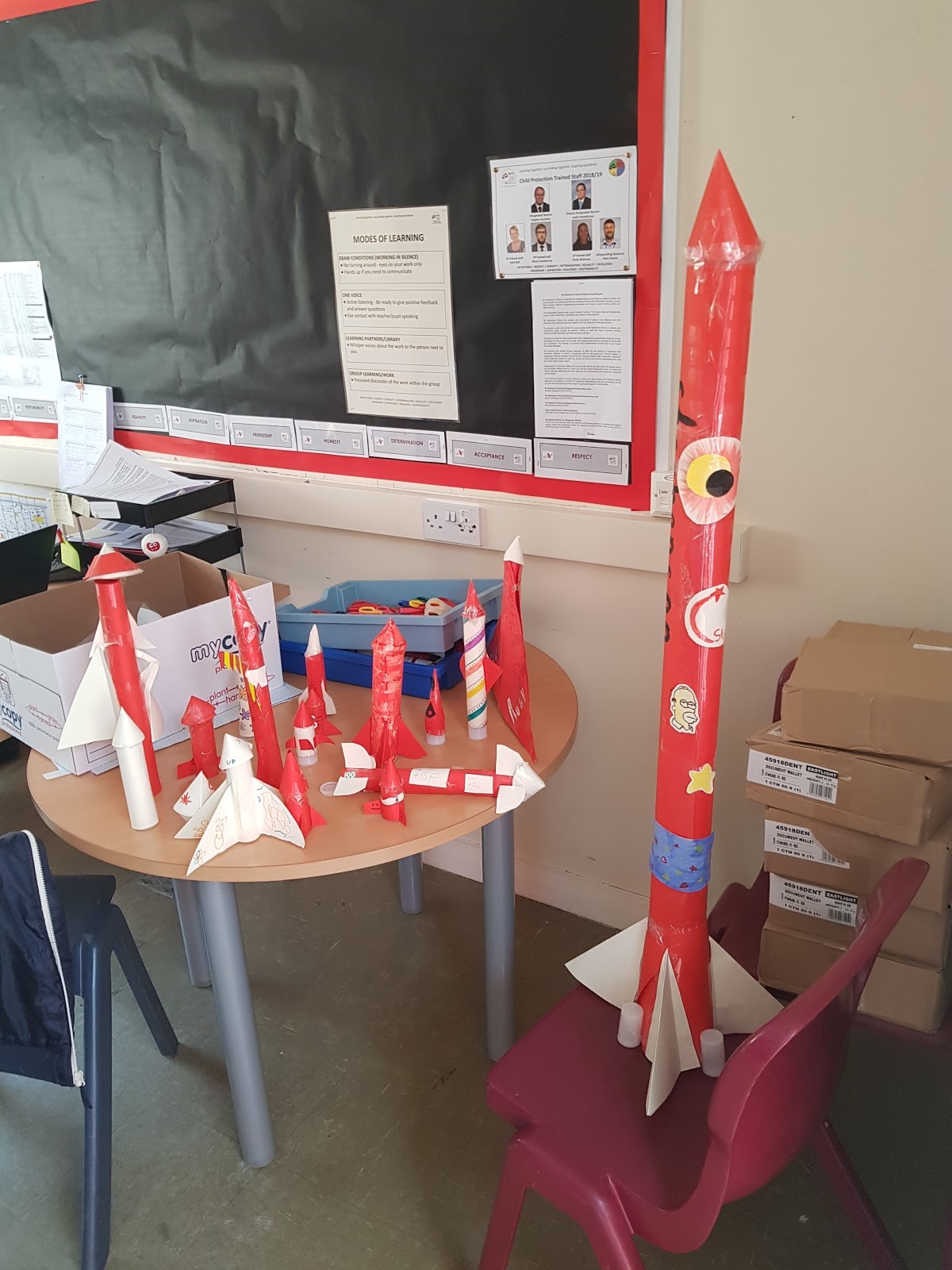 We have just had our final House assembly and it was great to celebrate all the positive things that have been a part of Stephenson this year. Emma from Children's Hospice came in and spoke to the students about what they do at Charlton Farm The students of Stephenson House raised an amazing amount of money and we were able to present them with a cheque on behalf of the house.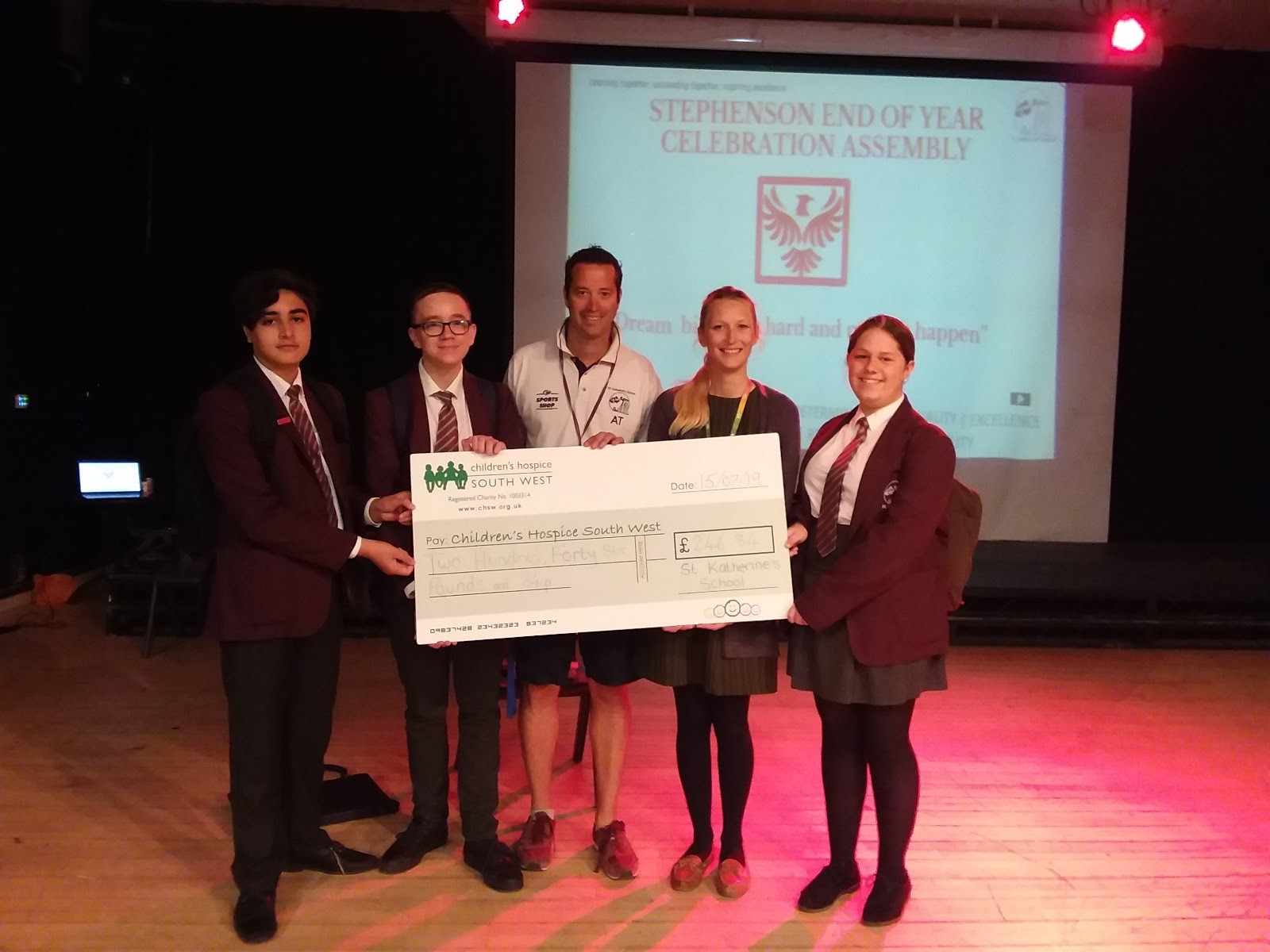 We also recognised student success in assembly which ranged from highest praises to 100 attendance. There was a special prize of a slap-up meal in The Leaf for the students in Stephenson House with the highest amount of praises in term 6. Please see all winners from the celebration assembly;
100% Attendance (whole year)
Ben BOHIN
Alice BROCHOT-SHARPE
Danielle CAMERON
Pannie DILOKWANITCHAKORN
Victoria KARCZEWSKA
Benjamin LUMOSO
Noah PEARSON
Ruweeda SAHARDID
Highest praises Term 6
Joseph Williams
Dillan Faulkner
Arthur Cleaver
Francine Allford
Joseph Crawford
George Garland
Daniel Playford
Eugene Furniss
Charlie Topp
Pearl Westerberg
100% Behaviour ratio
Ruweeda SAHARDID (9S)       
Matthew GRACE (9S)            
Noah PEARSON (7S1) 
Samuel PEACOCK (7S2)       
Harvey NIEMCZYK (7S2)       
Victoria KARCZEWSKA (7S1) 
Sophie HICKS (7S1)            
Sophia HARPER (7S2)           
Ruby GRAY (7S1)
Eugene FURNISS (10S)       
George GARLAND (7S2)        
Joseph CRAWFORD (7S1) 
Avalon CALVO MOORE (7S2)
Eleanor BAKER (7S1)           
Phoebe PALMER-GIVAN (9S) 
Ethan GARBUTT (7S1)       
Archie WOOLNOUGH (7S2)       
Mattijs KORSWAGEN (7S2)
Amelia MARLOW (7S1)        
Alice BROCHOT-SHARPE (7S1)
Jack PORTON (7S2) 
Jess WHALEN (7S1)           
Francine ALLFORD (7S1)      
I would like to thank all the staff of the Stephenson family for all their hard work day in day out with the students. I know the students appreciate all you do for them!!  Finally a big thank-you to parents/carers for all your support this year and I hope you all have a lovely summer holiday.
Go TEAM STEPHENSON!!
Mr Thomas, Head of Stephenson House
Stephenson House updates - archive